Please note that the varroa infestation has made live bee orders more complicated this season. Our supply of package bees is subject to DPI approval, which is expected in the first or second week of October. We are currently taking orders for packages.
Italian Bees. The package contains 4lbs of bees and a mated queen. Each pound of bees is likely to contain an average of 3500-4000 bees; a 4lb package should be equivalent to 12000-14000 bees, depending upon the nectar flow.
Packages of bees can be pre-ordered, and will be available at the start of the season, toward the end of October/early November. Please note that live bee packages cannot be sent by mail or by courier--understandably! We will notify you a day or two before the packages are ready to be collected. Please choose whether you wish to collect from the Hornsby or Mt Druitt branch. Waiting time for our packages depends on breeding conditions, but should be around 15-20 days.
Please note that the shelf life of a package of bees is no more than three days. If you cannot pick your bees up when we get them in, you can wait for the next delivery.
Tips for installing package bees:
Do not install packages in an existing yard of bees--they will drift into an established hive. It's far better to install on or after dark to stop drifting. If you try to install in a daylight on a warm day, major drifting will occur and you may even end up with huge swarms hanging in a tree. You should feed the new colony strong white sugar solution for at least a week to helps bees draw comb on the frames. HBS strongly recommend that you use brand new gear for your package of bees. Dead out hive gear could potentially have bacterial spores.
We supply package bees from western NSW.
Very happy with the package and the service

By:

Sienna

on 28 February 2023

Honsby bee keeping was great as always. The bee package was upgraded and it was much easier to separate the queen bee. All bees are very health and settled down. Thank you so much again.




(5)
Bee package

By:

Geoff ward

on 26 February 2022

Bees are doing great. I've just added a super




(5)
Package bees

By:

Chaylee Kaleski

on 15 February 2022

The girls are thriving a few weeks on... from the amount of pollen going in to the hive, the queen is laying well.




(5)
bees

By:

Peter

on 6 February 2022

First time I have brought bees this way and it works well.




(5)
Package bees

By:

Nathan

on 6 February 2022

Healthy, great temperament, easy to follow instructions




(5)
More From This Category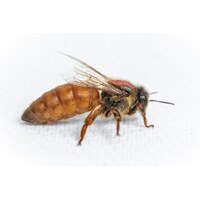 $42.00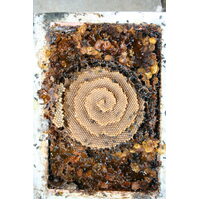 $850.00