This uncapping knife is very popular among the staff here at HBS. Excellent value: it's the best and simplest uncapping solution for hobby beekeepers. It's also very useful to have lying around if you're a sideliner or a professional.
Immerse the knife in hot water to speed up the uncapping process. When you're done, clean it as you would any other sharp knife.
Very sharp!
Blade is 11" long
Stainless steel blade
Sturdy wooden handle
Can be washed in dishwasher
Offset blade to make uncapping more comfortable
Every beekeeper should have one in their extracting shed.
(1010a)
.

By:

M prior

on 4 September 2021

Good for the price.




(4)
Just great works well

By:

Tony Young

on 10 August 2021

Best thing to uses quick and east




(5)
We Also Recommend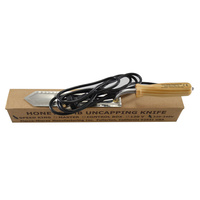 $220.00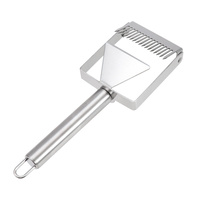 $17.60
Others Also Bought
More From This Category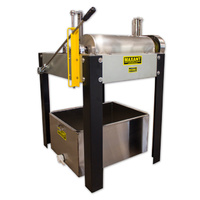 Motorized Chain Uncapper Maxant
$8,523.00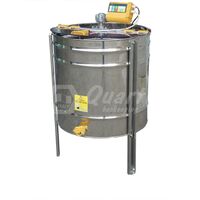 Extractor 4-F Reversible Quarti
$2,595.00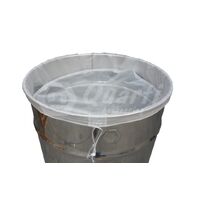 $60.00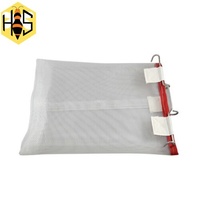 From $15.00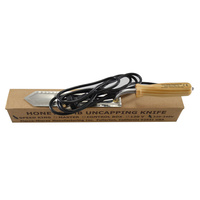 $220.00