Sideliners and beekeepers with a lot of hives appreciate these frames for their durability combined with protection against small hive beetle.
The beetle resistant frame is a plastic frame with bee cells built into the top, side and bottom bars. These cells are filled with bee stores and therefore can't harbour small hive beetle.
Strengthened frame and lugs
Rigidity compares with wooden frames
A plastic beetle resistant frame should put in 5 to 10 years of solid performance at a lower cost, when compared to wooden frames.
(515BT_P)
Plastic frames are great

By:

Clinton Dann

on 11 January 2019

I purchased 240 about 5 months ago and after putting a layer of wax on the bees loved them, so I've just bought another 200.




(5)
More From This Category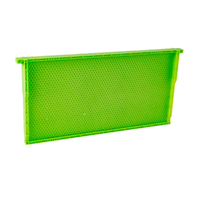 From $3.91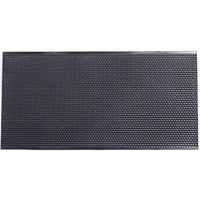 Plastic Foundation Full Depth-Acorn USA
From $2.03