Made by Australian Beekeepers, for Australian beekeepers.
These gloves are designed by HBS and manufactured to our specifications. Good quality and great value for money, they come in a generous range of sizes to suit every beekeeper.
The goatskin leather is soft yet hard-wearing.

Ventilated section to keep you as cool as possible on hot days (on long gauntlet gloves only).

Heavy-duty cotton gauntlet with a thick elastic cuff. The short gloves extend almost to the elbow and the long gloves go past the elbow to the biceps.

To keep these gloves clean, wash them carefully in cool water and leave them to dry in the shade.

New design is fitted to allow for more manual dexterity.
(1624)
Great gloves

By:

Monica

on 18 August 2021

Great set of gloves. Extra protection around the wrist area which is so important. Will buy again.




(4)
Gloves

By:

Charlie

on 3 May 2021

Feels tough, and soft at the same time. Easy to wear easy to remove. All round works well.




(5)
Gloves

By:

Kelly

on 24 November 2020

Beautiful quality




(5)
We Also Recommend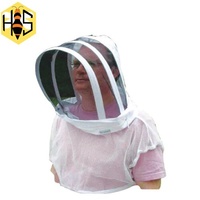 S21 Bee Farmer - Vest and Hood
From $118.80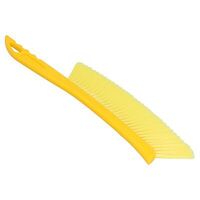 $18.00
Others Also Bought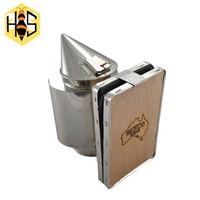 Smoker Beeco Stainless Steel 4"
From $88.00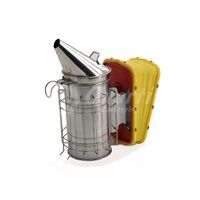 From $66.00
Frame, assembled, wired and waxed
From $7.23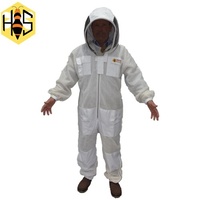 Ventilated 3 layer Overall with Hood exclusive to
From $120.00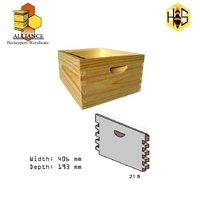 Box - wood, WSP, 10 frame, unassembled
From $28.00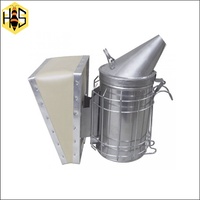 Smoker Dadant Stainless Steel 4"
From $89.00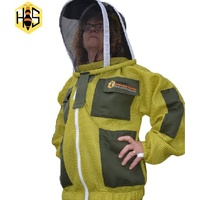 Lightweight Ventilated Jacket with Hood
From $100.00
More From This Category $30.80 $30.80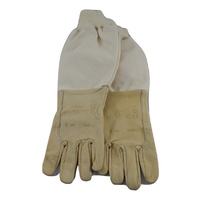 Washable Leather Gloves Sherriff
From $60.50