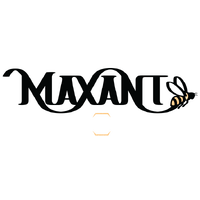 Maxant Honey Equipment Company
Maxant Honey Processing, chain uncapper, heated honey tank, uncapping planner.
William T. Maxant, founder of Maxant Honey Equipment Company, was born in Chicago, Illinois, the fourth son of immigrants from the old Austro-Hungarian Empire in Europe. Both he and his father, Frank, were gifted mechanical engineers and metal workers. William had numerous patents in the sewing machine industry, industrial cutlery, and textile machinery. To keep himself occupied on the weekends, William had an apple orchard and approximately 100 hives.
In the early 1970's, William bought out the old Neises Extractor Company and had all the parts shipped to one of his factories in Ayer, MA. Also being an avid aviator, William, with his new interest in honey equipment, started flying the entire USA, visiting beekeepers large and small to ascertain their needs, and so began a new company named Maxant Industries.
In 2005, William died at the age of 98 and left Maxant Industries to his daughter, Valerie. Valerie was not happy with the factory lifestyle and asked her older brother, Theodore to take over the business. Theodore Maxant, pictured left, had been in the heavy steel industry, building schools, hospitals, courthouses and the like. Maxant Iron & Steel then absorbed Maxant Industries.
Left: Theodore's daughter, Christa, is now the President and her husband, Jake, is the CEO. Old Theodore is still the chief of engineering.
With the huge influx of capital and expertise from Maxant Iron, the honey equipment division is now producing over 2,000 machines per year and developing exciting new products every year.