Are you sick of performing lateral flow (rapid antigen) tests on yourself? Try doing one on your bees!
The NSW DPI recommends that beekeepers thoroughly check comb for signs of European foulbrood during spring and summer and carry out an EFB test if there are signs that the hive is infected. Please see Bee Aware for more info about EFB.
The fourth image shows a negative result.
Information from the manufacturer:
The Vita European foulbrood (EFB) Diagnostic Test Kit enables beekeepers and bee inspectors to test for EFB in honeybee larvae and to obtain the results immediately and easily in the apiary.
Key Facts
Works like a home pregnancy test kit (or a RAT test) and reacts specifically to antibodies associated with the pathogen Melissococcus plutonius which causes EFB in honeybees.

The kit performs as well as standard EFB laboratory tests. It has been validated by the National Bee Unit of the Food and Environment Research Agency (FERA), York and at other institutes internationally. It has been developed for Vita by the Foresite Diagnostics section at FERA in York, UK.
How To Use the EFB test kit
Extract a larva showing suspicious symptoms with the spatula.

Unscrew lid from the Extraction Bottle. Use the spatula to deposit sample in the bottle. Replace the lid and shake vigorously for about 20 seconds. BEWARE – the bottle contains buffer and sodium azide.

Remove a Test Device from foil pack. WARNING Do not touch viewing window.

Unscrew lid of Extraction Bottle and use the supplied pipette to remove a sample from the bottle. For best results remove the sample immediately after shaking to prevent bacteria from settling out of suspension.

Hold the Test Device horizontally and gently squeeze two drops onto the sample well of the device.

Keep device horizontal until extract is absorbed (c 30 seconds) and a blue dye appears in the viewing window.

Wait until the control line appears (labelled C) and read the result (c1-3 minutes)
Please see here for detailed instructions.
(3EFB_)
Be The First To Review This Product!
Help other Hornsby Beekeeping Supplies users shop smarter by writing reviews for products you have purchased.
We Also Recommend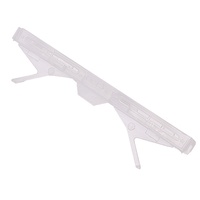 From $1.00
Others Also Bought
$11.00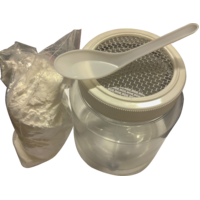 From $17.60
More From This Category